UI VC and staff in front of the newly commissioned electrical and electronic engineering laboratory building
Based on July 2020 webometrics ranking report, University of Ibadan is ranked above all the tertiary institutions in Nigeria. This report was obtained from the analysis of Ranking Web of Universities, a platform which collates and analyses data on internet visibility, access and web presence of over 22000 global tertiary institutions.
According to the report, University of Ibadan emerged 1,258th position on world ranking, with 116 points gap to the second ranked Nigerian university, Covenant University Ota, which was ranked position 1,364 in the world. University of Nigeria Nsukka emerged third position with a world ranking of 1,672.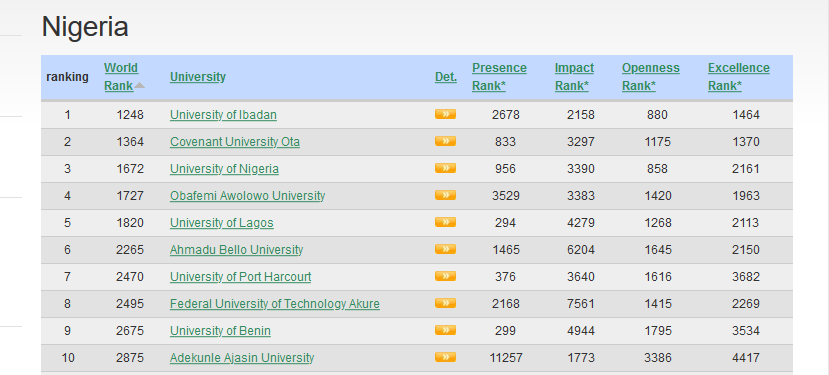 Webometrics list is created by Cybermetrics Lab, part of Spain's largest research institute, the Spanish National Research Council (CSIC). The institute has been doing this since 2004. The ranking is usually not based on the number of visitors to a university website or design of the university pages, but based on the analysis of the 'visibility' of the institution on the internet.
Half of the total points on such 'visibility' are given based on how many people link the different pages of the university. The rest of the points are analysed based on how many pages and external links to university websites and documents are found by Google and Google Scholar. Also, the number of publications of the researchers and teachers of the institution are published on the websites of important scientific journals, mostly peer reviewed journals are highly considered as well. In the analysis of institutions for webometrics ranking, internet visibility, access and web presence of schools play a major role.
Meanwhile, according to July webometrics ranking, only Oxford University made it to top ten universities in the world from the UK, taking 7th position. The rest on top ten are universities in the United States. On top of the list was Harvard University, followed by Stanford University and the third was Massachusetts Institute of Technology.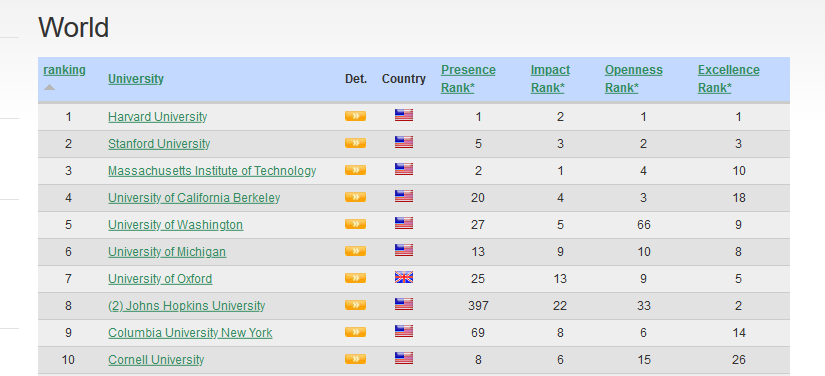 Share this post